Wie zijn wij?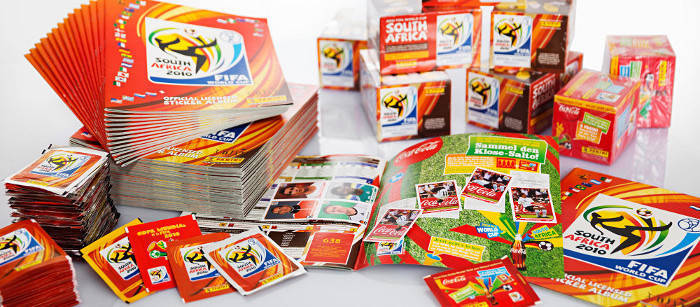 Vanaf de jaren 2000 ben ik begonnen met het verzamelen van de Panini stickers. Nadat bleek dat er in Nederland geen website of bedrijf was om deze sets makkelijk te verzamelen, ben ik begonnen met het inkopen uit het buitenland.
In 2022 hebben wij besloten om ons voorlopig alleen te richten op losse stickers en cards. Dit heeft als voornaamste reden dat voetbalstickersworld geen fulltime webshop is en ik deze hobby naast een normale baan uitvoer. Wij hebben vele geweldige vrienden die dat begrijpen, maar een helaas kleine minderheid maakte het toch niet meer zo leuk. Deze webshop is puur hobbymatig en ik wil andere verzamelaar graag helpen met het compleet maken van hun series.
Ben je opzoek naar iets specifieks? Doormiddel van mijn jarenlange ervaring heb ik contacten over de gehele wereld waar ik de zeldzaamste artikelen kan inkopen.
Wil je op de hoogte blijven van de laatste ontwikkeling? Schrijf je dan in voor de nieuwsbrief of volg voetbalstickersworld op Youtube en Facebook!
Omdat wij geen grote post order zijn en alles in eigen beheer doen, vraag ik uw begrip voor de iets latere leveringen en reacties op vragen.
https://www.youtube.com/channel/UCthm-no7cYYZinRoiq4-8DA
https://www.facebook.com/voetbalstickersworld.nl/
met vriendelijke groet,
Phil
voetbalstickersworld@outlook.com